We left a very grey and rainy Akaroa for the 100+km trip to what would work out as a very sunny but cool Christchurch.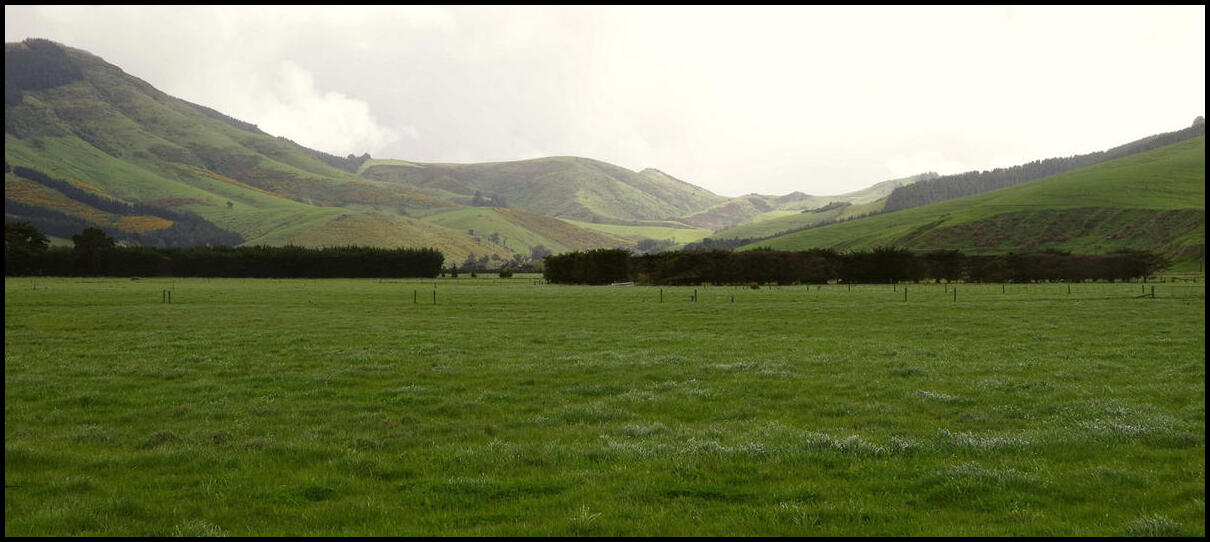 Sun making a valiant effort to shine through near Lake Ellesmere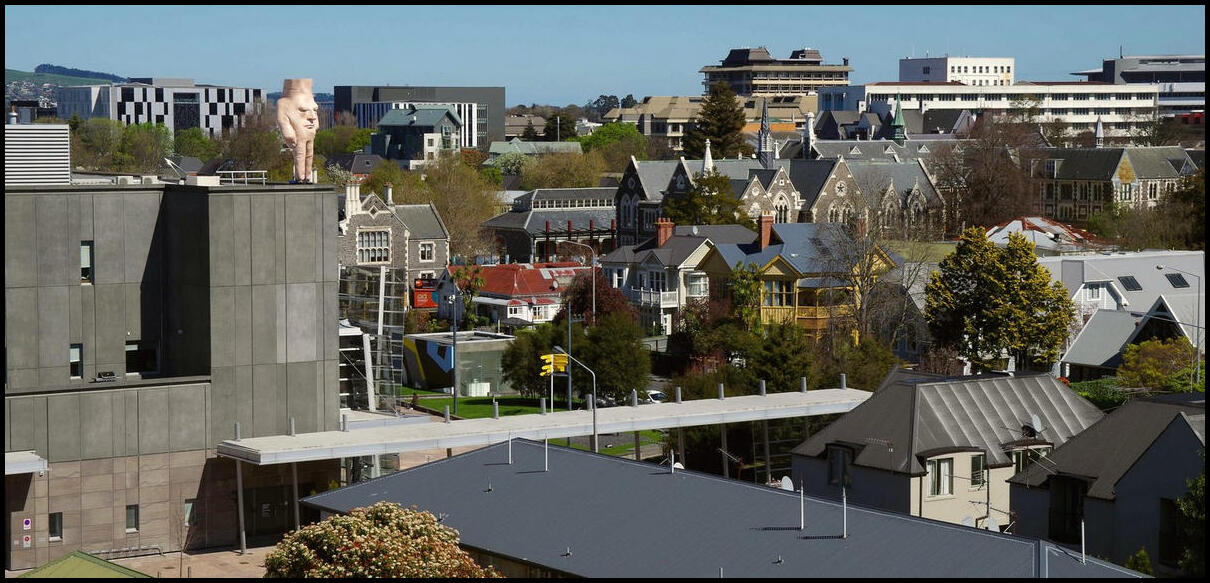 Part of the view from our apartment. The interesting hand/face thing is part of the Art Gallery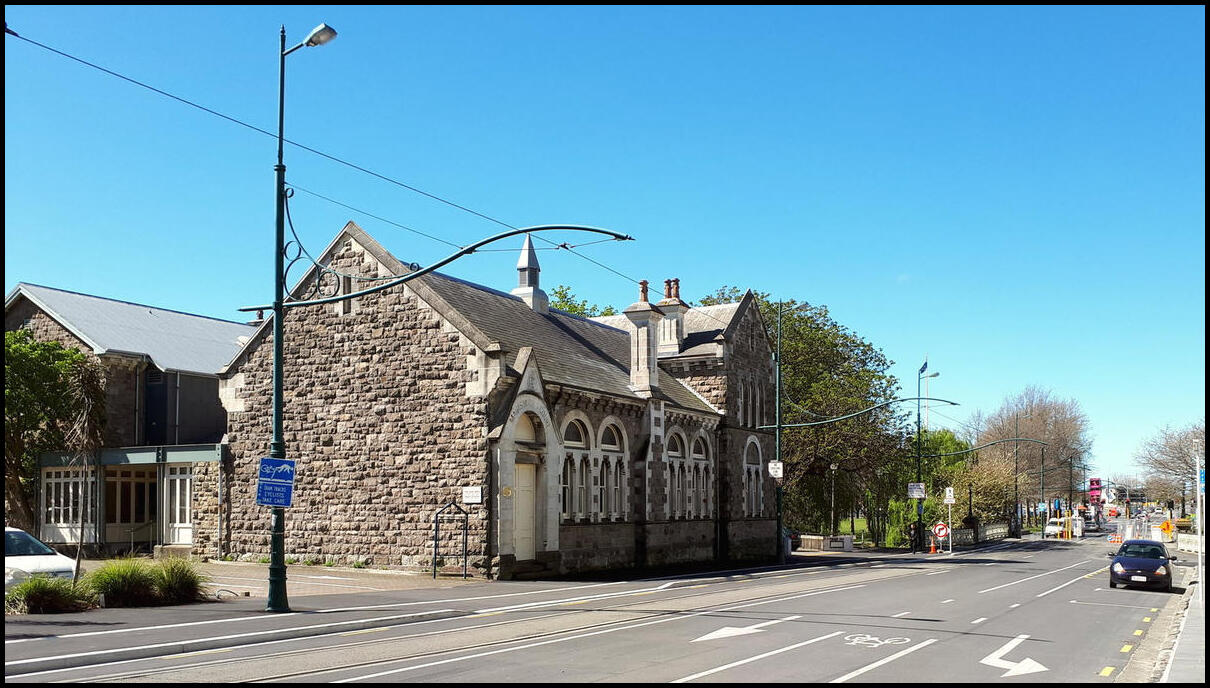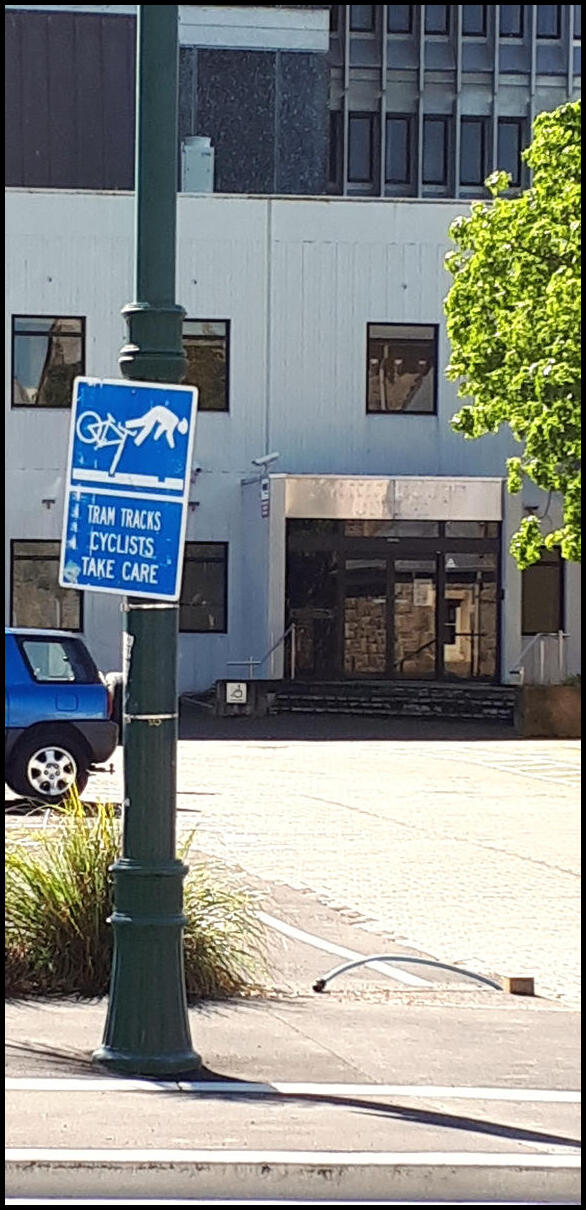 That's got to hurt!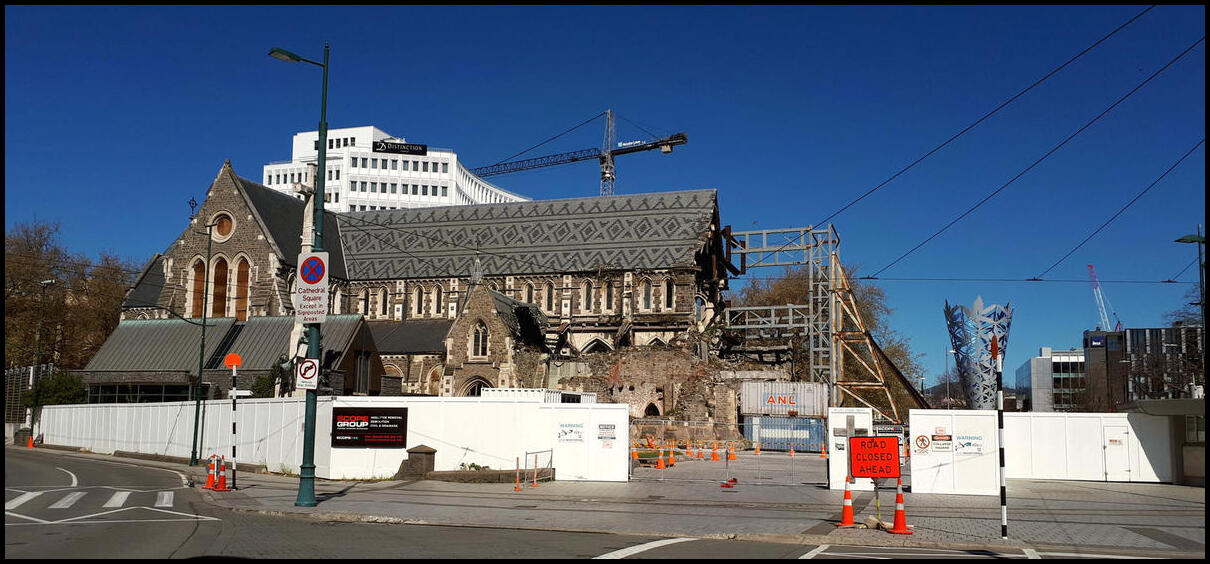 One view of the Anglican Cathedral damaged in the 2011 earthquake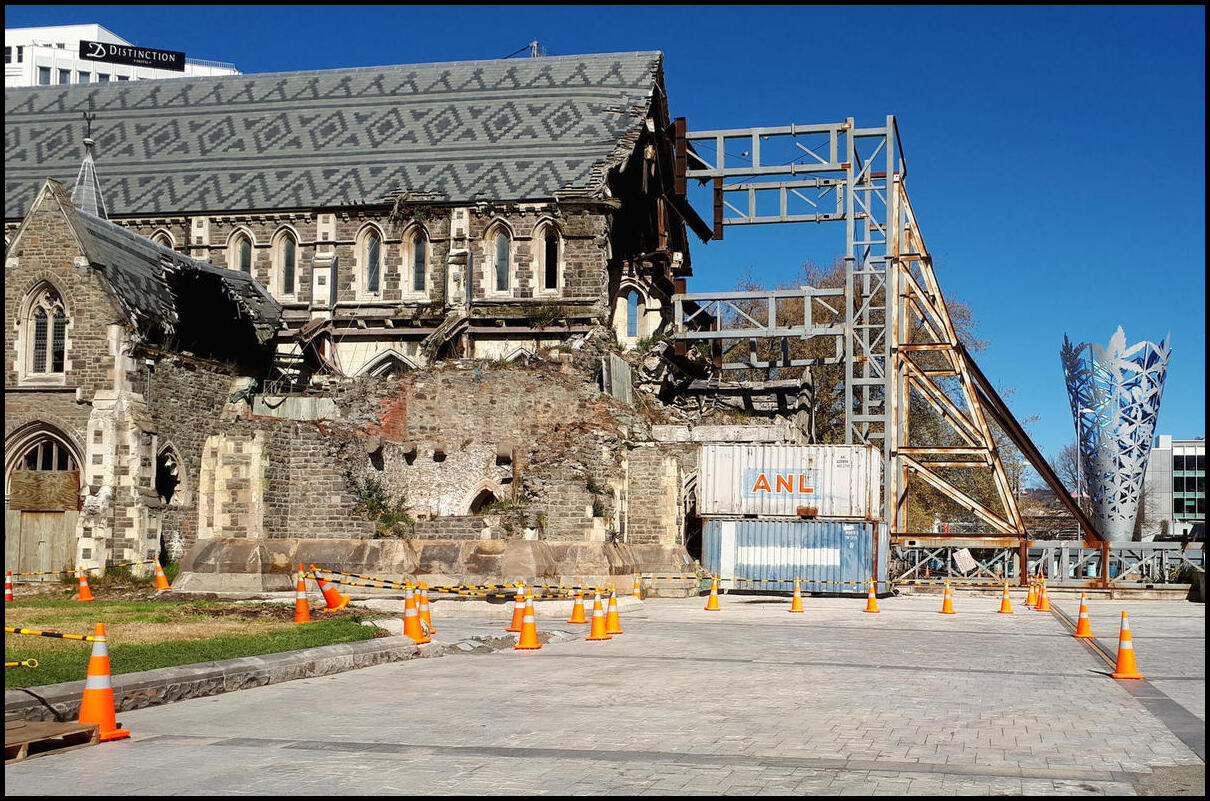 And a closer view