Day 4 was spent in and around Rotorua. We visited two paid tourist sites of the half-a-dozen on offer. The first was the Wai-O-Tapu "Thermal Wonderland". The first site was the mud pool, followed by the Lady Knox Geyser, finishing with a walk around the site viewing such things as the Devils Inkpots, Champagne Pool and other geothermal phenomena. It was an amazing place – the colours, the features, the smells!!!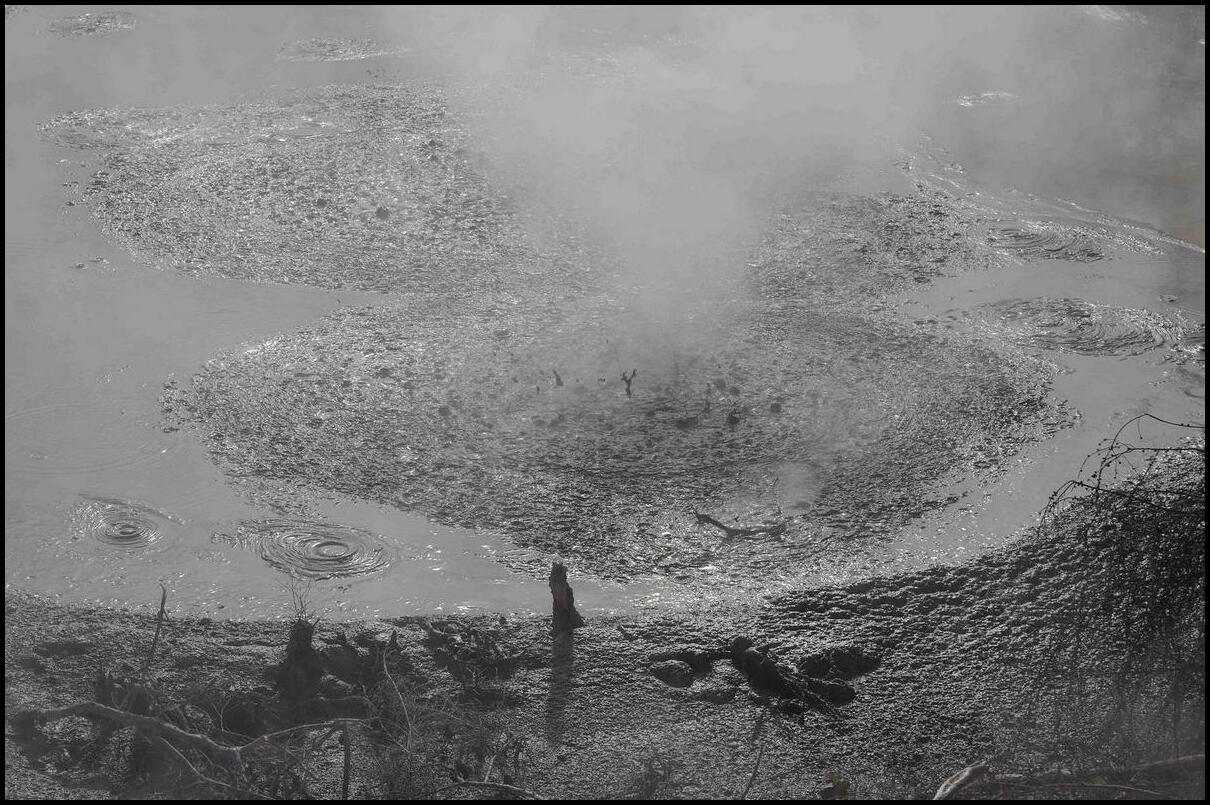 A portion of the mud pool. This "mound" was around a metre across. The mud temperature is around 50°C (I think)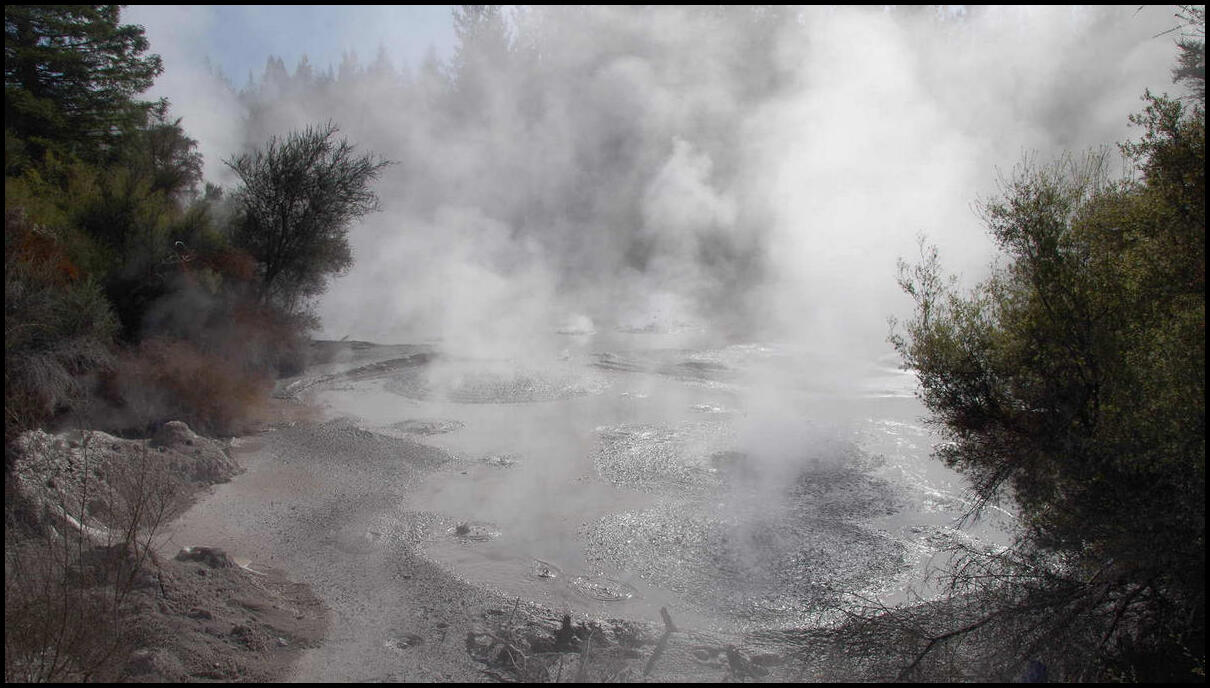 The whole pool is around 40 metres in diameter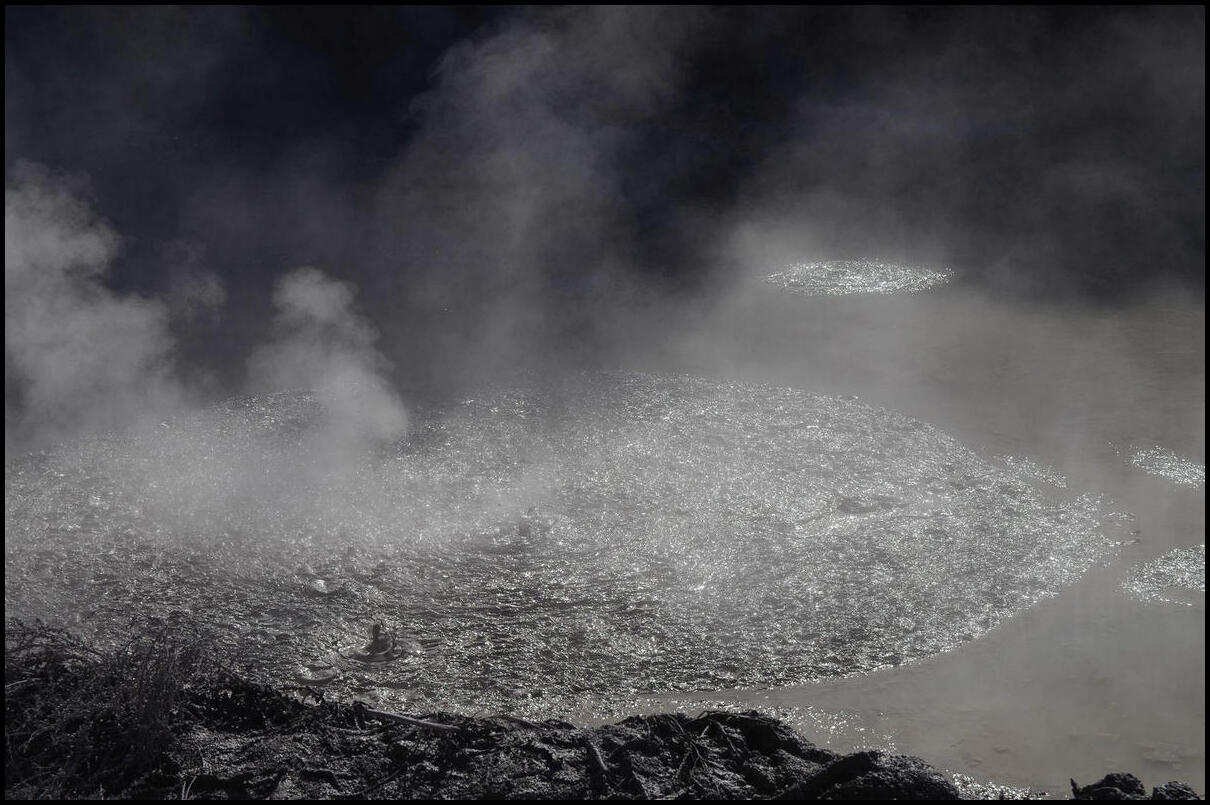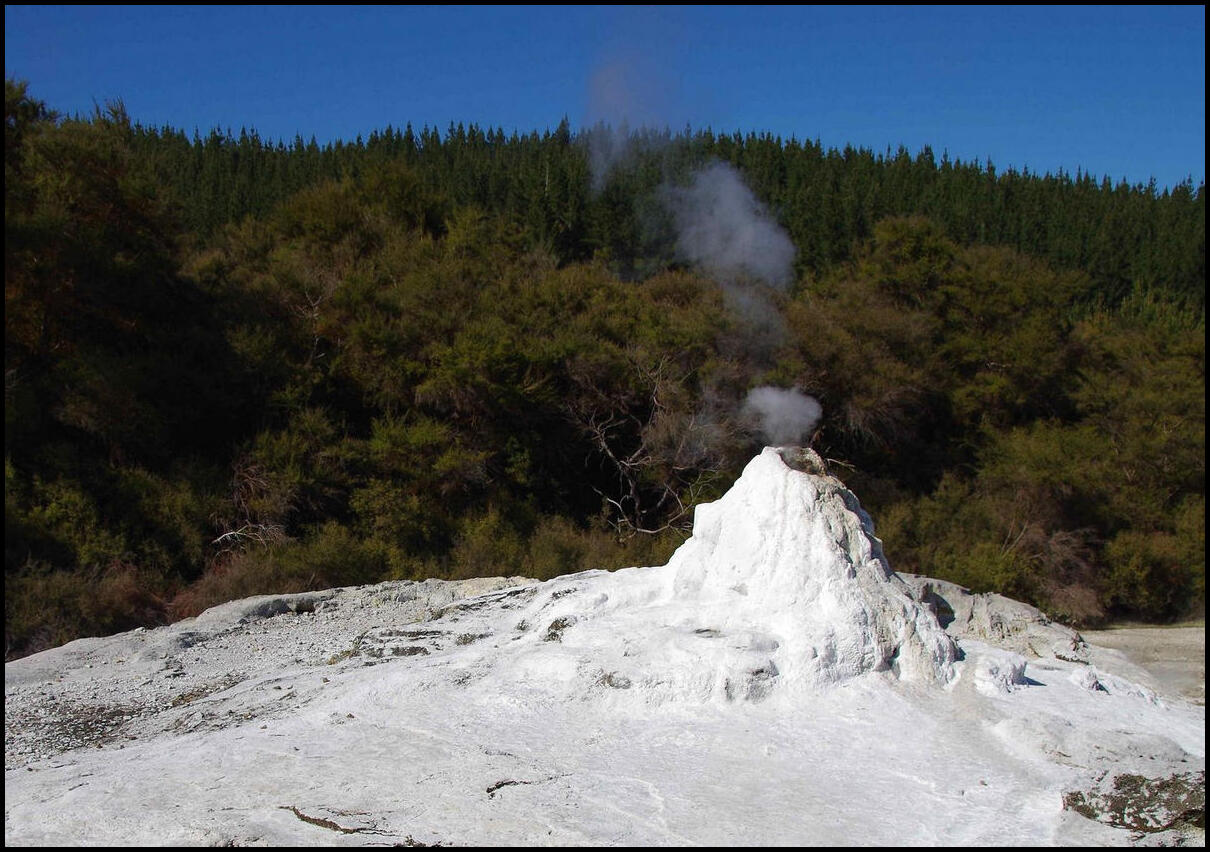 Lady Knox Geyser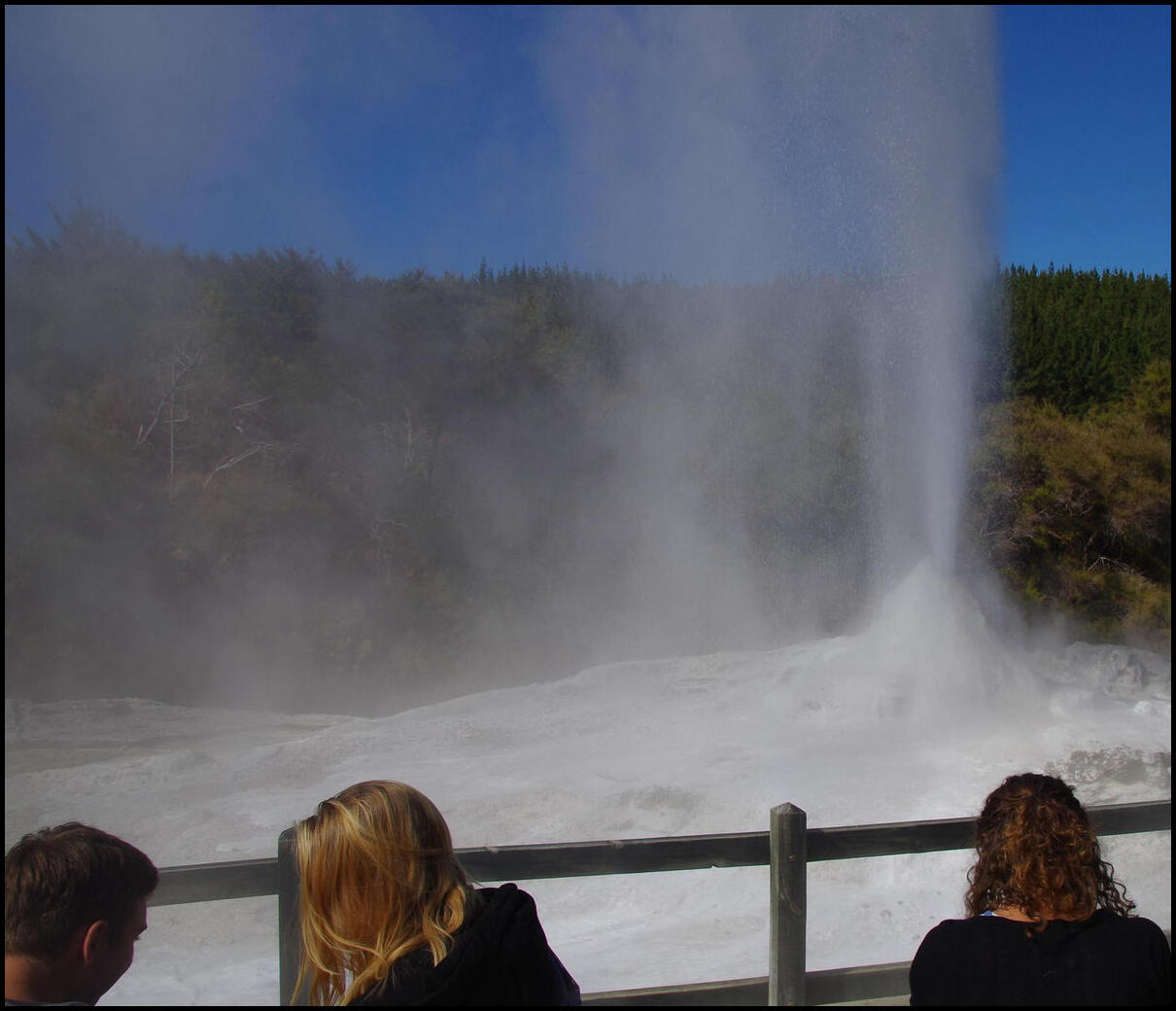 There she blows!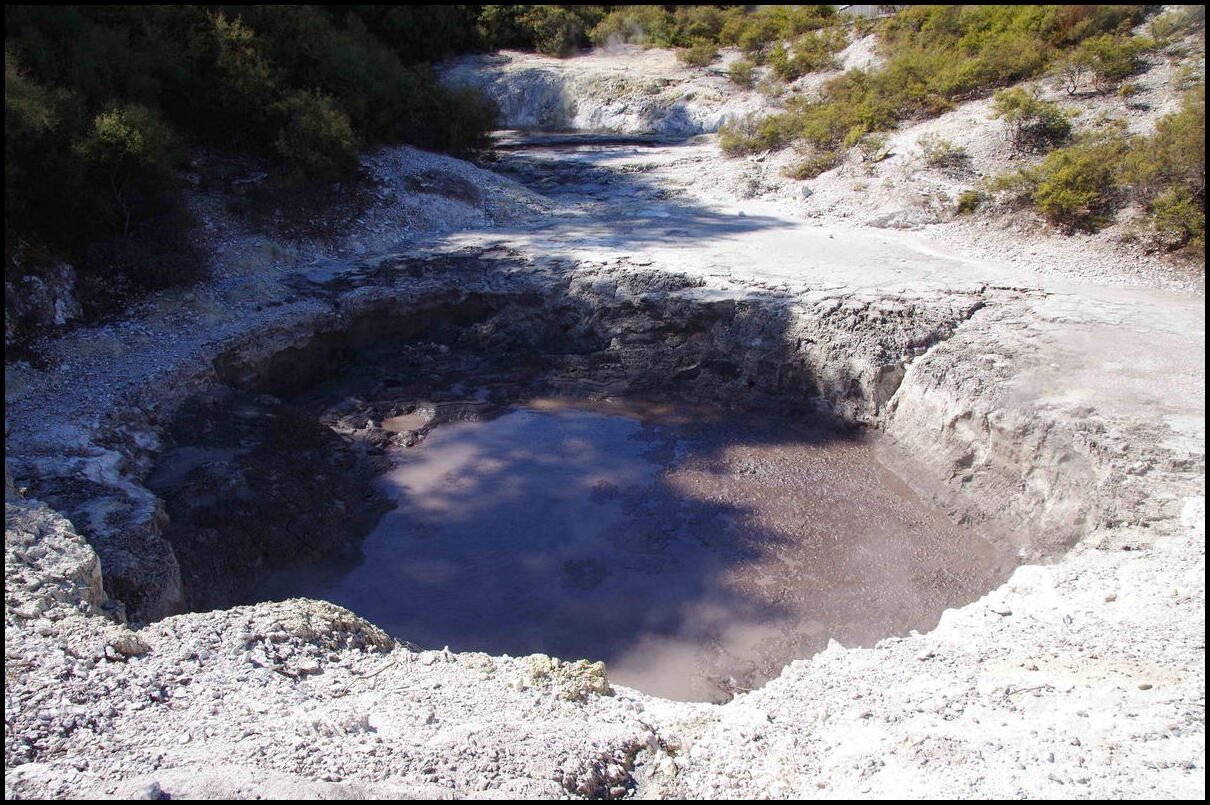 One of the devil's inkpots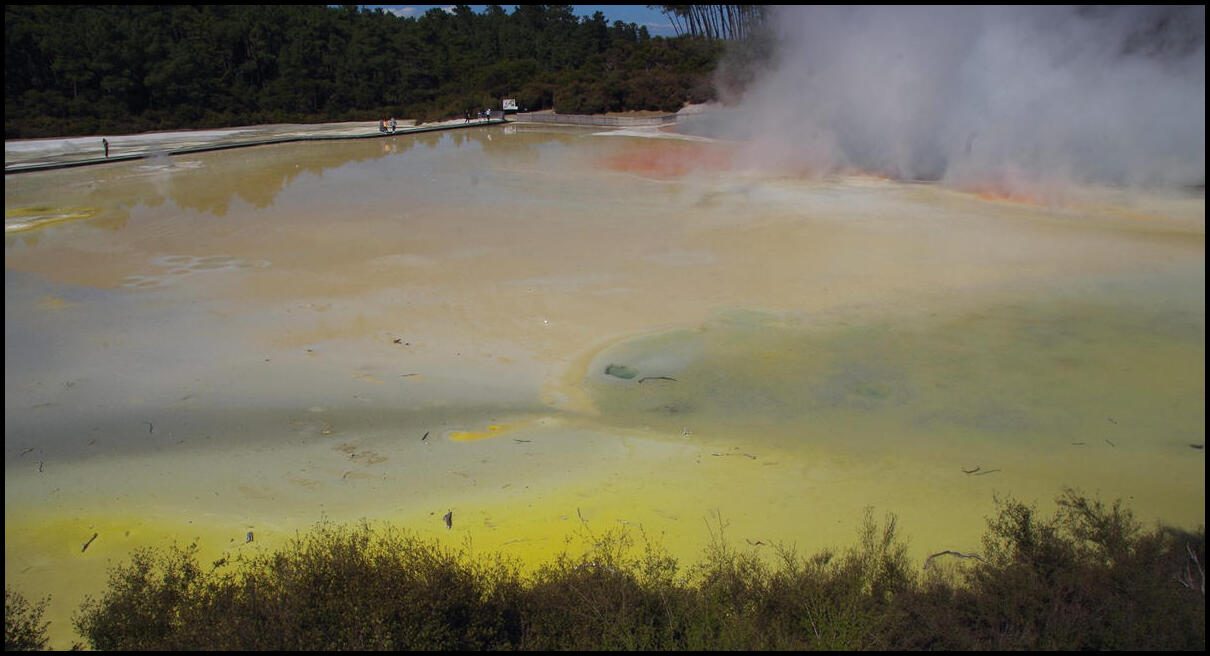 Part of the Champagne Pool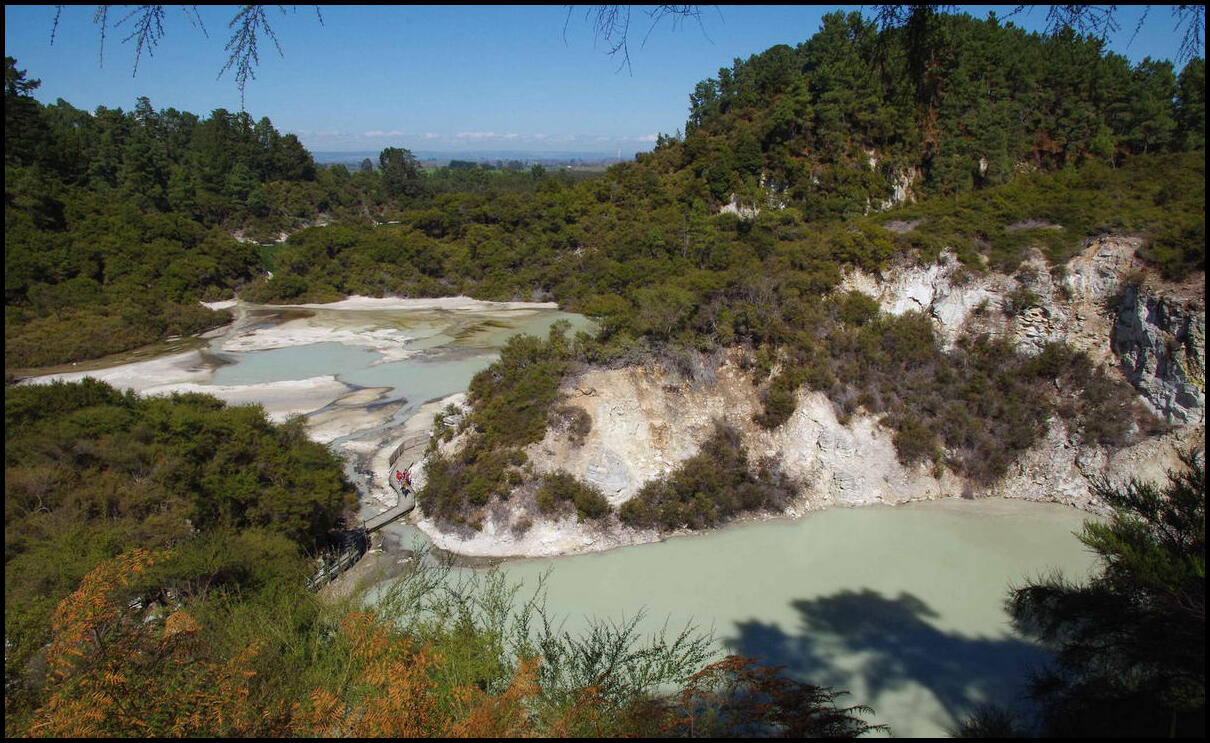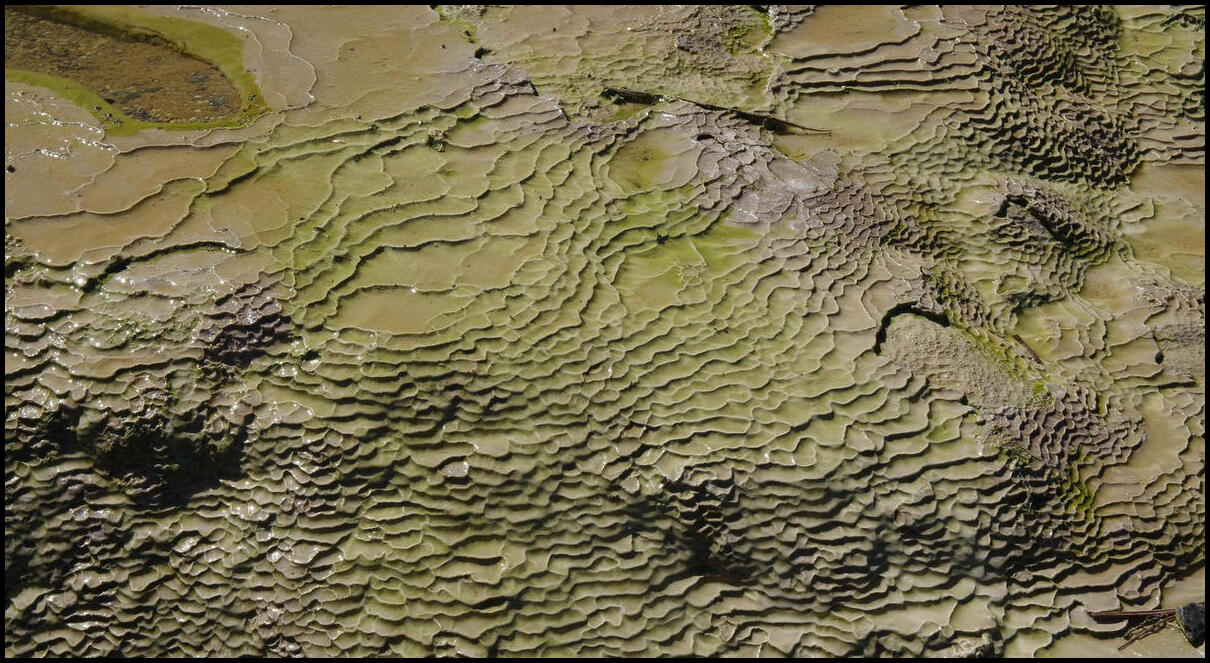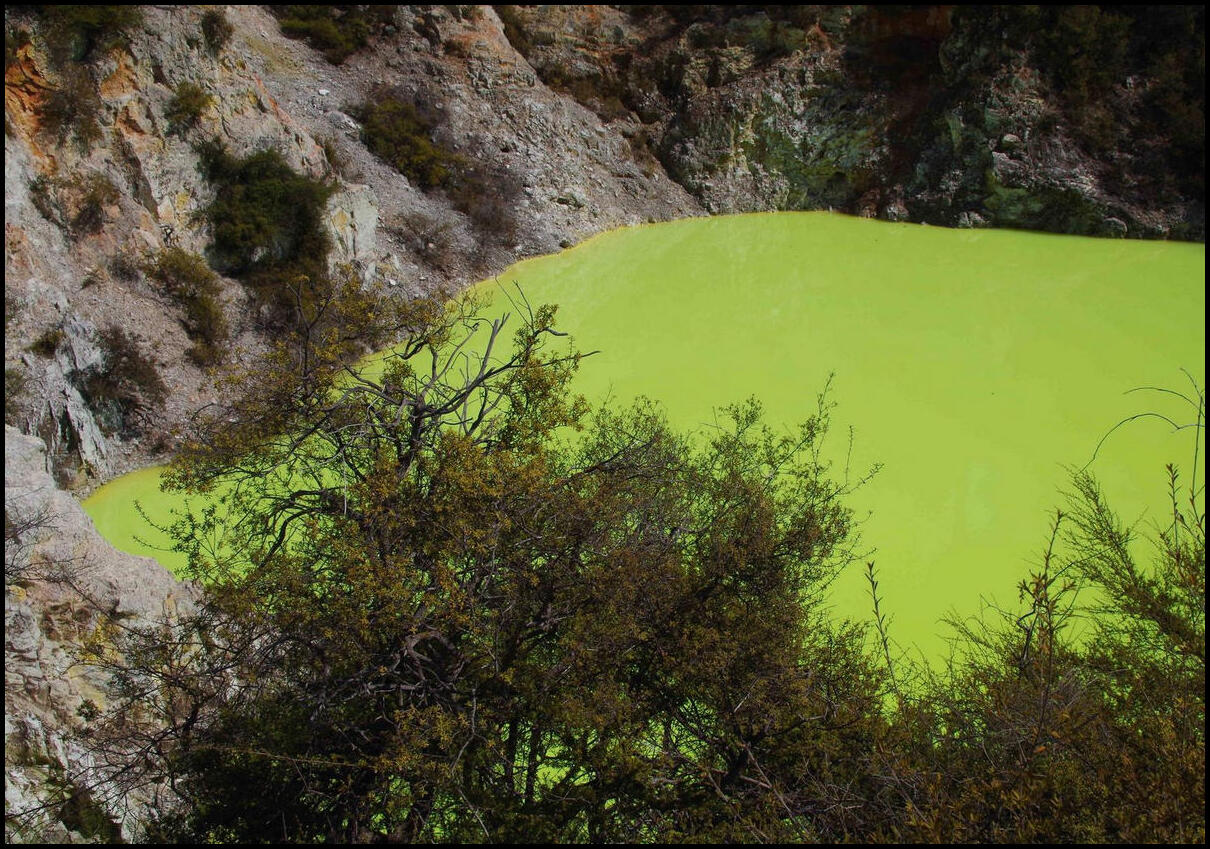 Our second site was to visit the Buried Village of Te Wairoa that was buried during the volcanic eruption on 10th June 1886. That site wasn't nearly as visually fascinating at Wai-O-Tapu, but there were personal stories on display that were amazing.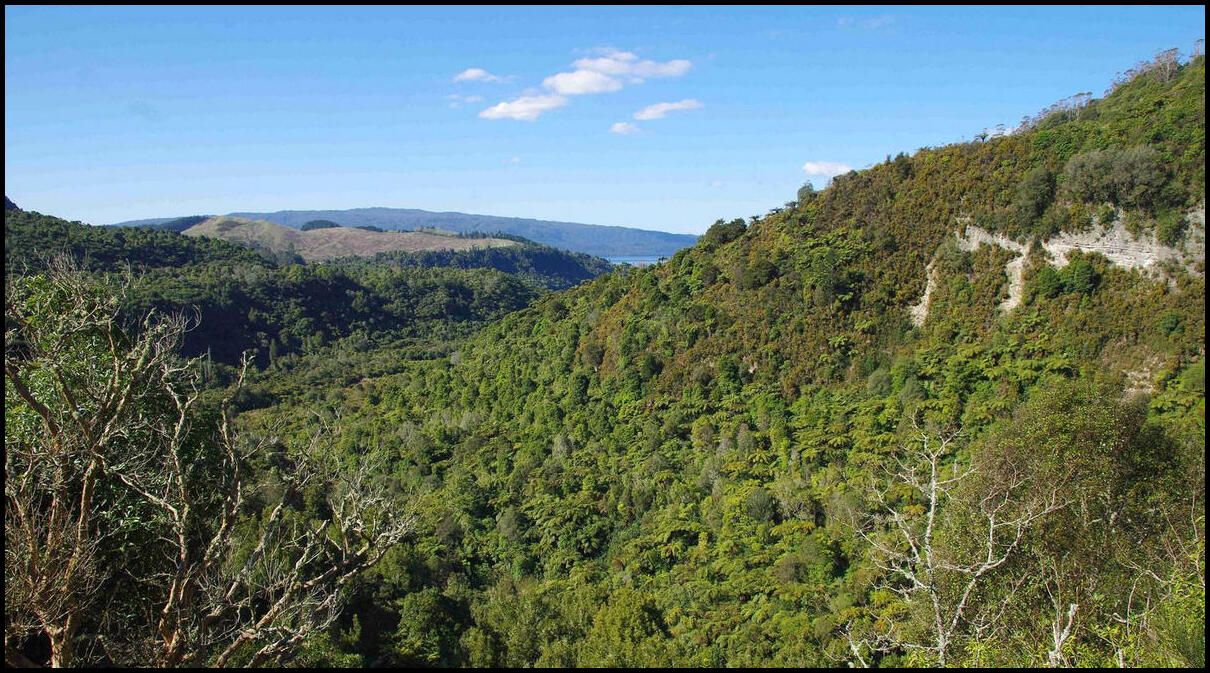 Lake Tarawera in the background. The volcano is behind the cliffs to the right!